The Davis Family was a major family of The Game until Season 5.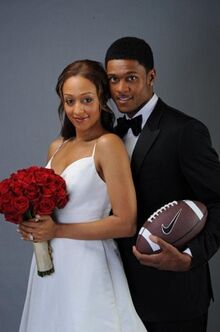 Derwin Davis and Melanie Barnett-Davis have been together since college. Towards the end of season 1, Derwin cheats on Melanie with Drew Sidora and Melanie ends their relationship. In season 2, Melanie begins dating Jerome Rice and Derwin begins to date Janay Brice.
At the end of season 2, Derwin finds out Janay is pregnant.
In season 3, During their wedding, Janay goes into labor. At the end of season 3, Melanie and Derwin get married at the hospital chapel.
In season 4, Melanie still harbors bad feelings towards Janay.
In season 5, Janay becomes engaged to Noah and moves to New York,
In season 9, Melanie gives birth to twins.