The Mack family is a major family on The Game.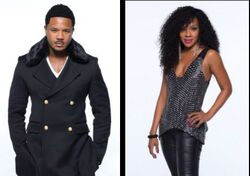 Oringinated
Edit
The Mack's hail from Richmond, California then was relocated to San Diego. The Mack family was a lower class family until Malik became the quarterback for the Sabers then Tasha Mack started her own manager company and started representing major athletes.
In later seasons, the Mack family has extended to Walter Mack and Kai Mack and to Malik's half-sister Pucci Wright.
Gladys Mack(mention never seen)